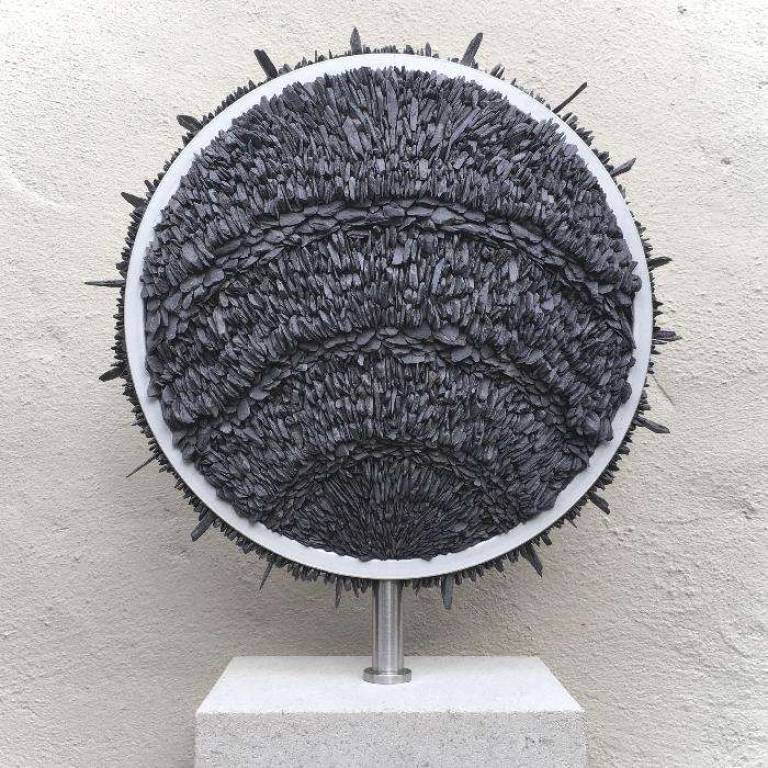 Oxfordshire-based artist, Sue Jones works primarily with slate. These earthy and intricate works have a mesmeric quality - impossible not to touch!
"Although born in Shropshire, I consider Oxfordshire my spiritual home. I live and work in this beautiful county that informs my work.  I feel that I am so lucky to have found a medium that allows me to express my creativity and respond to all that inspires me.
My home is in the beautiful Cherwell Valley, my walks around the valley are a daily ritual that ensure I have a constant connection with nature.  I moved to Oxfordshire when I was 16 to work with horses.