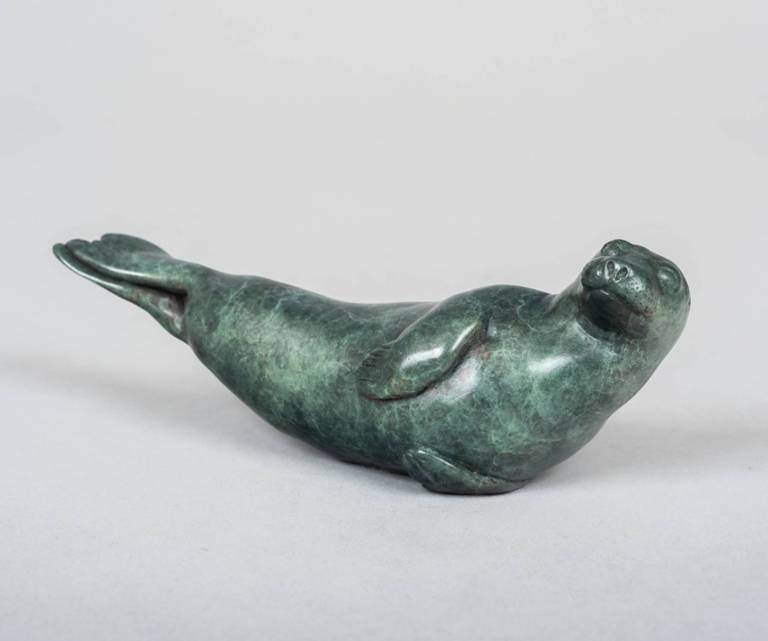 Robin Bouttell studied at Norwich School of Art. Since then Robin has had a long and varied artistic career. Robin was born and bred in London where he spent many years working before returning to his beloved Norfolk.
After art school, Robin returned to London, where he worked in Covent Garden, making models for the advertising world. Many of his pieces have been seen by millions in international advertising campaigns. Robin then spent some time working for marvel comics where he illustrated for Spider Man and 2000 AD. However, over the last 20 years, Robin's passion and unique understanding of the animal form has helped him become one of the UK's top natural history illustrators. A selection of his illustration work can be seen in the gallery.  Now he specialises in Bronze and Bronze resin sculptures. Robin has produced a series of small limited edition sculptures all of which have an Aesop's connection. The subjects include running and boxing hares, an otter, tortoise and raven. 
Robin's work shows his ability to portray animals in action, while keeping the drama and accuracy needed to make them believable.
As well as sculptures, Robin works in oils which can also be seen on permanent display in the gallery. As with his sculptures, the study of movement and stopping that moment in time is always evident.