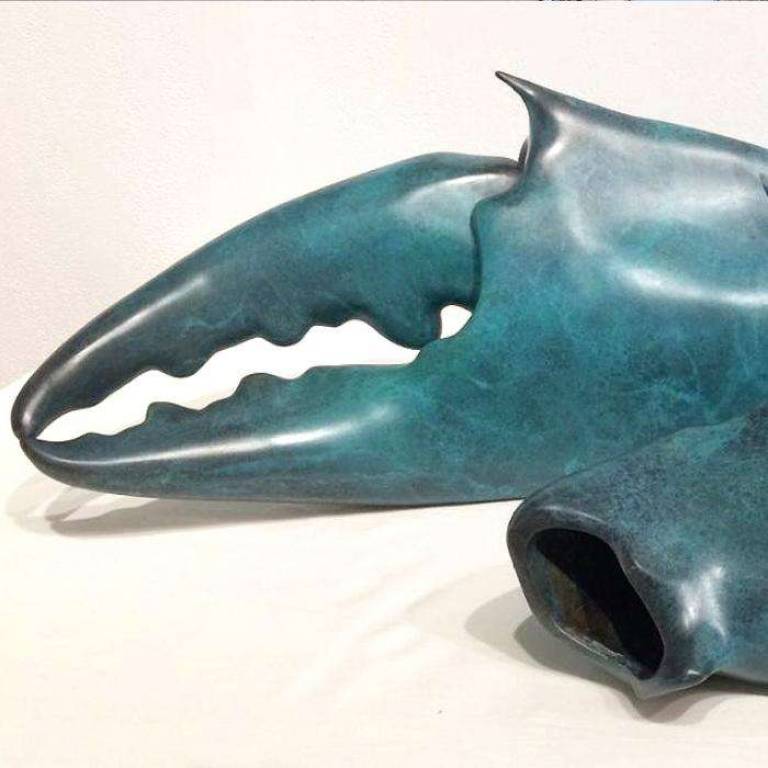 We're delighted to introduce this new artist to Pinkfoot. We were bowled over by Rich's sheer craftmanship with his stunningly unique bronzes. Rich has recently won an award for his giant Tayinloan Velvet bronze crab claw - David Shepherd, Wildlife Artist of the Year, category winner - Into the Blue.
Seeing the bronzes online doesn't really do them the justice they deserve, the tactility and weight of the maquettes makes them very hard to put down. Each piece has been meticulously crafted from found animals; the title, Tayinloan refers to where Rich collected the specimen, Velvet refers to the species of crab and the 128 is the size. (Tayinloan is on the Kintyre peninsula in Argyll and Bute, Scotland.)
Rich is already working on new pieces, we're especially looking forward to seeing the lobster.