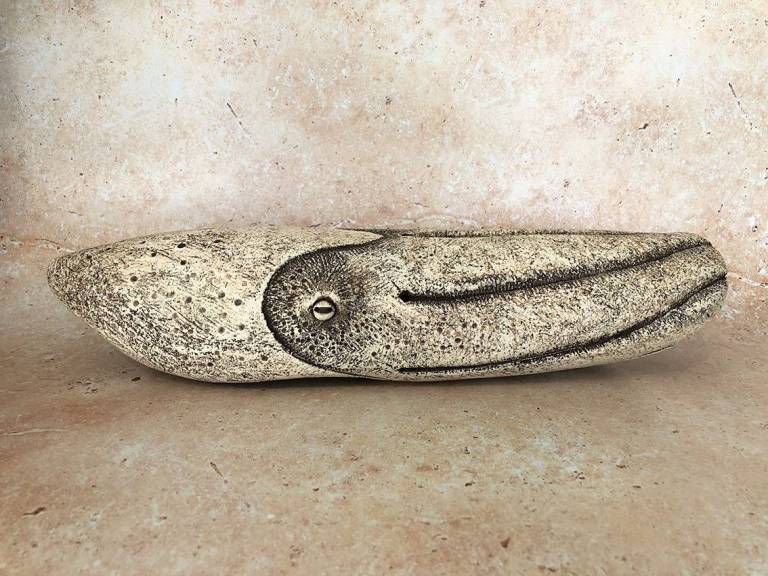 We're huge fans of Blandine's captivating works of art. Blandine's unique ceramic sculptures are a captivating dialogue between fine art, ceramics and sculpture. Each unique work is individually hand-built in either porcelain or stoneware clay. Always pushing creative boundaries, she has gained an enthusiastic following for her hugely collectable one-off sculptural works.
The subject matter for Blandine's ceramic sculpture is drawn mainly from the fauna and flora of the British Isles – many of her works are enriched by her interest in folklore, myth and fable. Blandine has exhibited her ceramics and paintings throughout the British Isles in many solo and group exhibitions. Her work is held in collections world-wide. After studying Fine Art Ceramics (BA Hons) at Exeter College of Art and Design, Blandine taught for five years at colleges in Somerset before setting up her first ceramic studio in Devon in 1988.  Blandine now has a small-holding in North Devon where she works with the aim to draw attention to the beauty of wild nature – in order to engender curiosity and respect.
In Blandine's own words, My creatures are intended to stand out as free-spirited beings – each with their own rich lives independent of the human world.