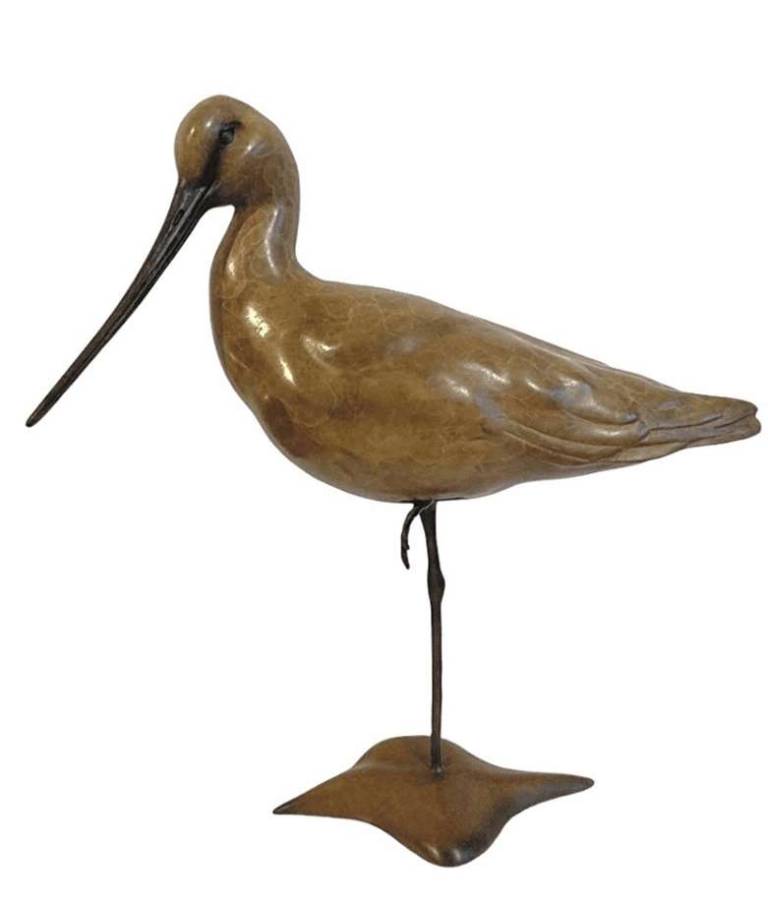 Alan was born in Chesterfield and joined the army at a young age, becoming a bomb disposal officer in the RAOC and rising through the ranks to LT Colonel. Whilst posted in Northern Ireland he was awarded the George Medal for gallantry and for his role in the first Gulf war, he was awarded the OBE
He had an incredible talent for target shooting and won the Queen's Medal for Champion shot in the British Army at age 24. This led to Alan representing Great Britain in shooting for ten years and he claimed a team gold medal at the World Championships in Seoul 1974. 
Whilst still serving in the RAOC, he was inspired by a colleage at a regimental dinner night and decided to "have a go at carving". This released an a remarkable hidden talent that Alan embraced to the full until his passing in March 2008. 
Alan was predominantly a woodcarver of bird sculpture and later would have his work cast in limited edition bronze bird sculptures. Commissions include a half size Golden Eagle for presentation to the Queen to commemorate 50 years as Air Commodore in Chief and Snipe for the RSPB, presented annually as an award for wetlands conservation.