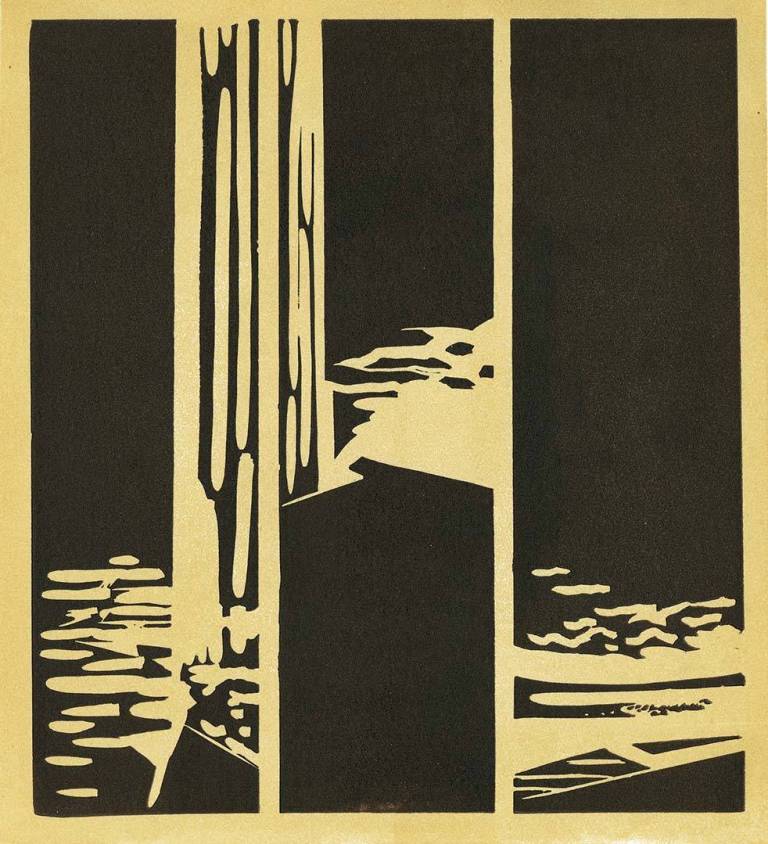 Thelma was born in 1940 in Yorkshire.  After graduating from Durham University she migrated to the English-Welsh border, close to the Dee Estuary, a wetland that was to lead to a change of career.  She crossed the Mersey for her work in computer programming and haunted the Dee at all other times and tides.  Her reputation as a field naturalist continued to grow alongside a passion for printmaking: recognition of her talent for both came in 1999 with her election to the Society of Wildlife Artists.  A professional artist since 1990, Thelma's book illustrations enliven several works of ornithological reference, magazines and journals; reproductions of her linocuts have crossed the world on Christmas cards for Medici, for the RSPB, BTO and the Royal Horticultural Society.
She exhibits throughout the UK, and, as a member of Professional Artists in Cheshire, in Europe. She was represented in the exhibition of Western Printmakers at Chong Qing, China as part of the Millennium International Printmaking Festival. Her work is in public collections in the UK and in China; four prints from the collection of the Grosvenor Museum, Chester were included in the Museum's major print exhibition in 2012, "Colourful Impressions: the joy of modern prints".
Thelma has exhibited with the Printmakers Council, in touring exhibitions of the Society of Wood Engravers and in the National Print and Originals exhibitions in London. She has exhibited regularly with the SWLA in the Mall Galleries, London, where in 2006, her triptych "Eiders in Convoy", a combination woodcut and linocut, won the PJC Award.
The technique of relief print she has grown into is to use two or three blocks in a print, some or all of which are progressively reduced. She often cuts a wood block in combination with linoleum to add texture or pattern. Her blocks are printed using a Victorian screw press that she found with the help of the book binder caring for the rare books in Chester Cathedral Library.
Thelma has worked especially in Sutherland and in Norfolk through all seasons, but the Dee remains a significant influence. "My compositions reflect my fascination with of the development of natural pattern – fractals, Fibonacci numbers, symmetry, spots and stripes: the repeating patterns of nature structure the rhythms of my work. I see a link between organisation and chaos in nature and the process that an artist undertakes in composing his image. By what means can the artist reveal to his viewer a creature that life has shadowed or patterned for stealth?"
Her interest in structural composition has moved some of her prints toward abstraction, but these, too, are based on observation of and passion for the natural world.
In Conversation with... Thelma Sykes SWLA. 
At Pinkfoot, we are passionate about the artists we represent and we believe their work deserves to be enjoyed and appreciated by as many people as possible. We are excited to announce our new series, 'In Conversation With...', where we talk to our artists about their life and work, and share what they have to say with you, allowing you to learn more about how some of your favourite artworks have been created. We are delighted to say that our first conversation is with Thelma Sykes, SWLA..