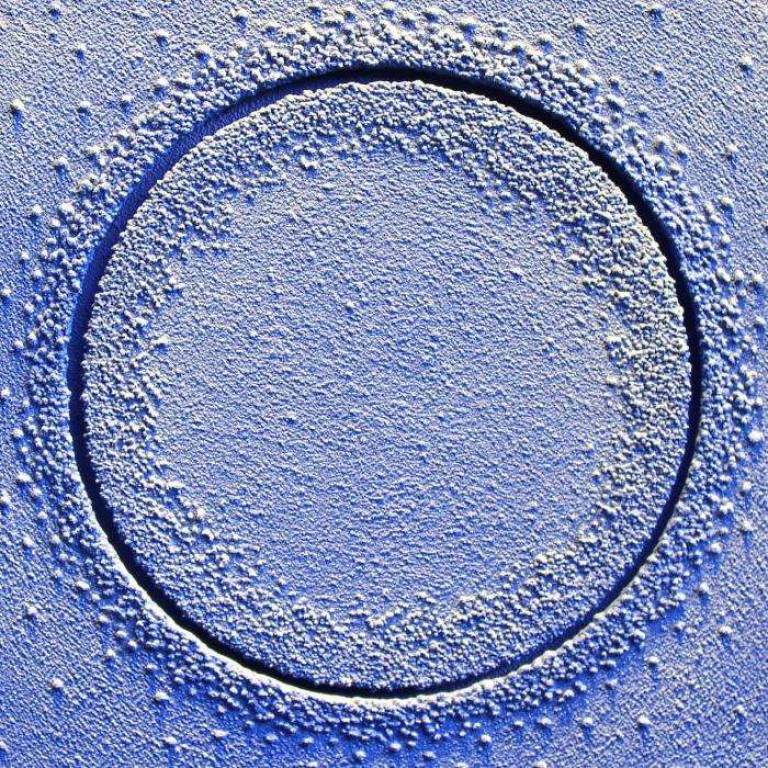 Martha Winter was born and educated in London where she began her art training. She studied Fine Art in Falmouth and completed an MA in Norwich. Winter was a studio artist at Wysing Arts before moving to her studio near Cambridge. Her work is the unusual outcome of many influences. Growing up with minimal art and modern architecture has influenced her visual language of reduced and economical form. She is fascinated by systems, repetition and order, often working in series. Winter also regularly witnessed the extreme erosion of the East Anglian coastline which gave her an interest in the natural processes involved in forming the landscape, explored further during a trip to the Galapagos.
Winter has become interested in how scientific research influences our understanding of the natural world. Through observing nature and biomimicry, she has developed unique processes creating heavily textured permanent wall based pieces reminiscent of satellite imagery and microscopy. She has been guest artist at a conference at the Wellcome Trust and artist in residence at the National Institute of Agricultural Botany and on the Norfolk Broads. The University of Cambridge has several of her larger pieces in the collection at the Department of Chemistry.

Winter regularly contributes to group exhibitions and has been selected for several 'Open' exhibitions including Kettle's Yard, Artsway and The Discerning Eye. She has received awards from Arts Council England and commissions from councils and arts organizations. Winter has worked in conjunction with architects to create large series of work for specific locations. Her work is regularly shown at Art Fairs in London and Internationally. Much of her time is spent experimenting and developing new work for exhibitions whilst working on commissions for private and corporate clients.