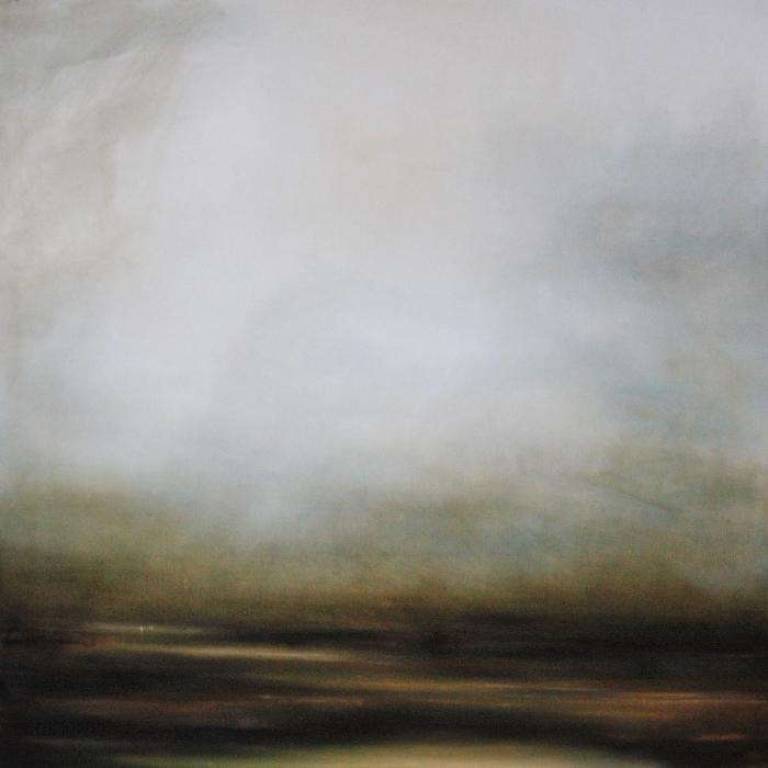 Jo's paintings are inspired by nature, by the Norfolk and Suffolk coast and the countryside that surrounds her. Semi-abstracted in form, she is not interested in the facts and details but aims to capture mood, feeling and the spirit of a place often reflecting the inner landscapes of the mind. She often paints without brushes and has chosen in recent work to paint with her hands and fingers feeling the paint on the canvas, layers often build becoming ambiguous and alive.
Jo grew up in London, born in 1974 of Danish and Irish parents, and never really felt at home surrounded by city life. Summers were spent in the Danish countryside, where her grandparents owned a farm by the sea. It is these deep rooted memories that brought her to Norfolk over 20 years ago. After studying at Middlesex University, Jo went on to work for the BBC, but her first love of painting returned with her move to the countryside and the freedom that offered her . Jo says, 'Painting to me is a mysterious process. My work is inspired by an emotional and almost spiritual response to the world around me, the fall of light and the mood of a painting is central. I think that my work does have a sense of place, certainly it triggers my memories, yet they also evoke very personal interpretations and memories in the viewer. I hope to convey not only a sense of intensity but also an intimacy, accident and chance also bringing energy and light. I paint intuitively until a painting emerges with something akin to a spirit of its own – a process like a small birth, sometimes almost as painful in its delivery and often surprising in its outcome'
Jo's recognizable and evocative paintings continue to grow in popularity and are held in private collections both nationally and internationally.