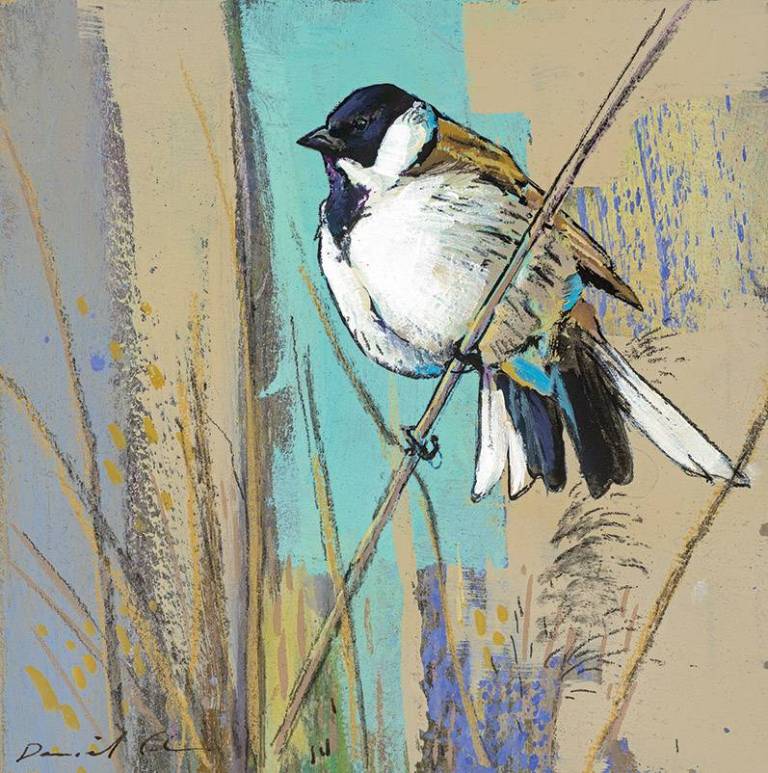 Although now known primarily for his contemporary landscape paintings, Daniel's first love has always been birds. From his travels around the world to the local birds that surround him in Cornwall, he has always enjoyed observing and sketching them in the field, then interpreting their form and behaviour back in the studio.
His background and training in Scientific Illustration have lent his landscape paintings an informed sensitivity to the natural world.  Having observed and sketched wild birds from an early age, Cole developed his skills through a series of expeditions around South America, Asia, Australia and New Zealand, studying each region's indigenous birds and honing his techniques in sketching and painting.
Daniel has illustrated various Field Guides on bird watching – producing anatomically detailed and vivid portrayals of wild birds in their natural habitats.  He remains actively involved with The Society of Wildlife Artists, an establishment which aims to further awareness of the importance of conservation through the promotion of artists wanting to develop their knowledge and skill within wildlife art.