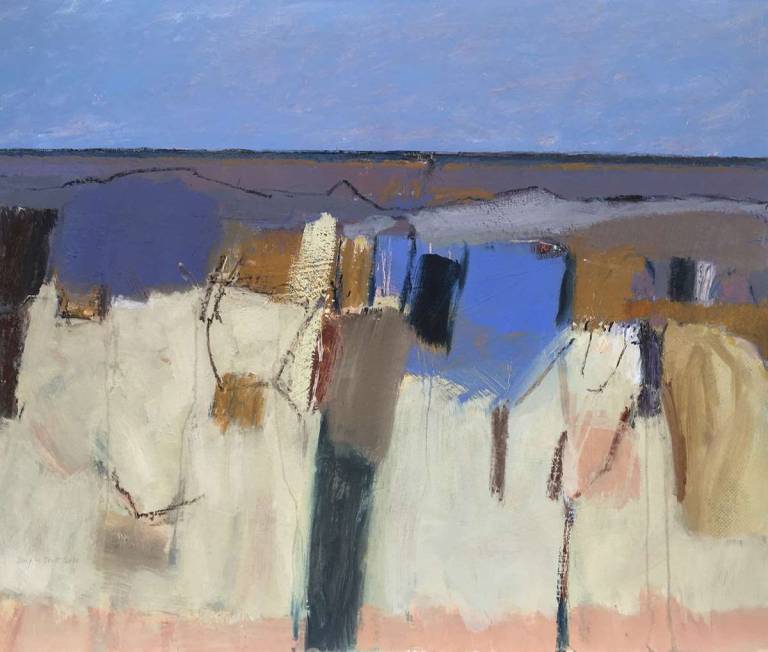 Dafila Scott trained as a zoologist and spent the first part of her career studying Bewick's swans and other waterfowl. After her research career, she turned to drawing and painting and now works as an artist.
Most of her work is inspired by wildlife and landscape and features animals or places with which she has become familiar. As a member of the Society of Wildlife Artists, she has exhibited regularly at their annual exhibition at the Mall Galleries as well as at regional shows and at other galleries. She has also illustrated books and articles.
Her work includes both figurative wildlife paintings and abstract landscapes inspired by visits to Wales and to the South African Kalahari. However, she is equally happy to gain inspiration at home in the garden or on the surrounding fenland. In February 2011 she spent a month as artist in residence sponsored by the Friends of the Scott Polar Research Institute on the Royal Navy's Ice Patrol Vessel HMS Scott in the Antarctic and has spent time recently working from drawings and memories of this trip.
Read Our 'in Conversation with...Dafila Scott' Here